WE'RE ALL INDIVIDUALS
(no I'm not)
aka Campus Brew
aka Hackathon Brew
aka Mermaid's Kiss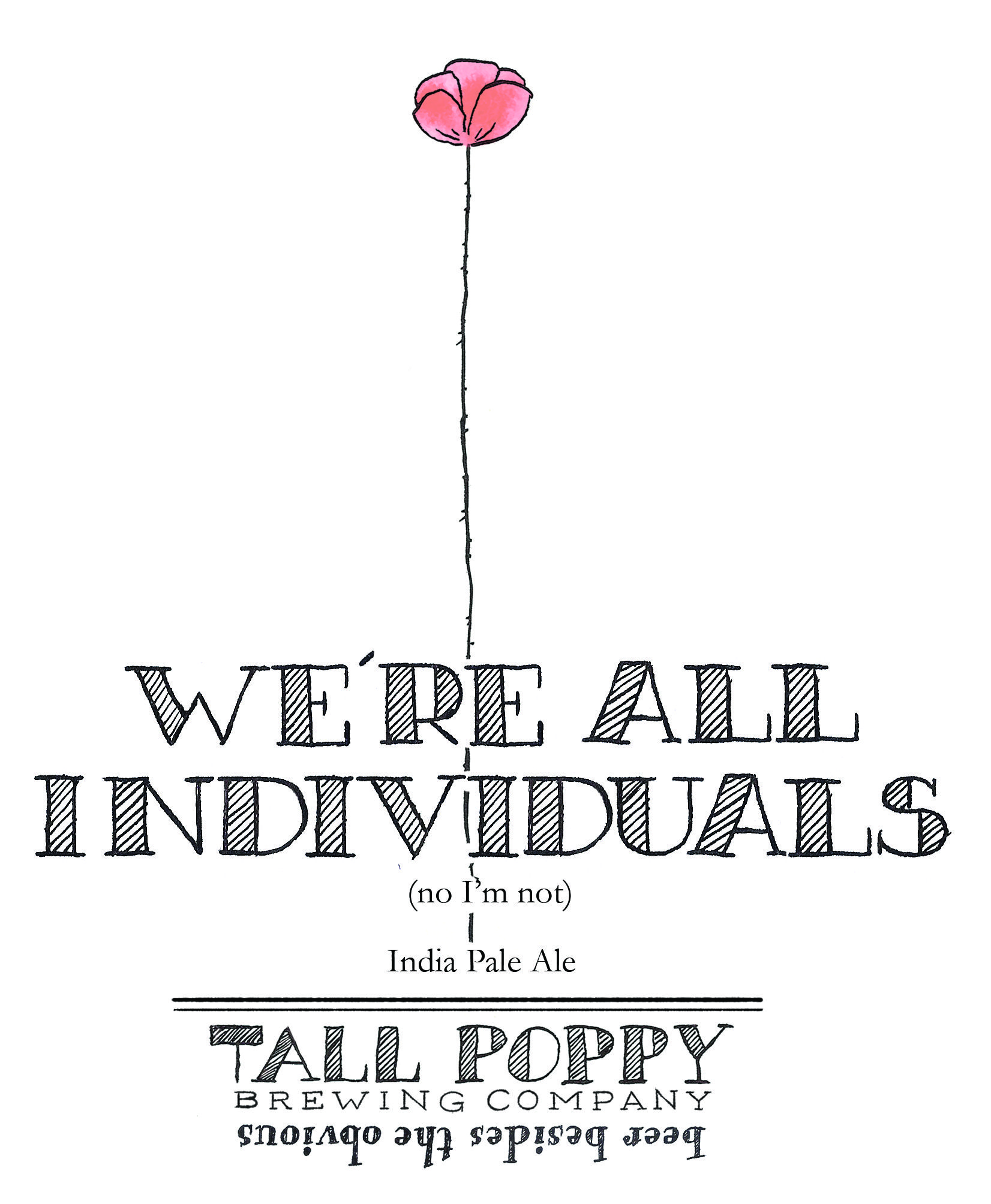 CONGRATULATIONS!
You successfully scanned a QR code and have reached the personal page of another Tall Poppy brew. Pat yourself on the back, brag to your friends and take a sip while you take all of this in.
We're All Individuals is what you could call a label beer. It's a beer that's been labelled for different customers, with different needs and different intentions. Unique because there's only one of them. Not so unique in the sense that it goes by more than one name, and more than one label. Have you found them all? Post a pic of all variants on your favourite social media and we'll make sure you get a little something nice.
Individuals. Nowhere to be seen.
-Bad Religion
Thematically, this beer attempts to be different, whilst underlining its own dubious claims to individuality. It's different in that it's not another generic beer with an array of visually distinct labels slapped on. But it's recognisable enough to be your best friend for the night, the stranger who reached out and connected over a beer and a shared bowl of peanuts.
What you're looking at is an easy-going IPA with a modest ABV of 4.8% That's less than Belgium's best known lagers. A generous amount of various hops (Athanum, Chinook, Simcoe, Enigma, Cascade and Amarillo) imparts a fruit-basket array of flavours and aromas, with a mild bitterness underlining it all.
For lols and added fun, a small dose of Ruta Chalepensis berries was added. Also known as passion pepper berries, these li'l thingummajigs add a subtle boost to the tropical fruit vibe.